Infrared Dynamics Gas Patio Heaters
Infrared Dynamics developed the first infrared patio heater in California more than 50 years ago. They continue to lead the industry in quality and performance.
Sunglo - A242 Portable Gas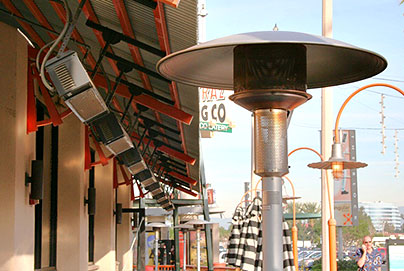 The Sunglo™ A242 free-standing heater is ideal for open patio designs. This model offers the flexibility to move or remove the heaters as needed.