Outdoor Fireplaces
Now you can bring the warmth and comfort of your indoor fireplace outdoors to add excitement and ambiance to your patio or garden.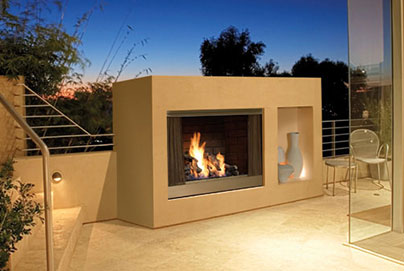 Designed for your outdoor oasis, this fireplace captures your attention with its Satin Coat Black or Stainless Steel Finish.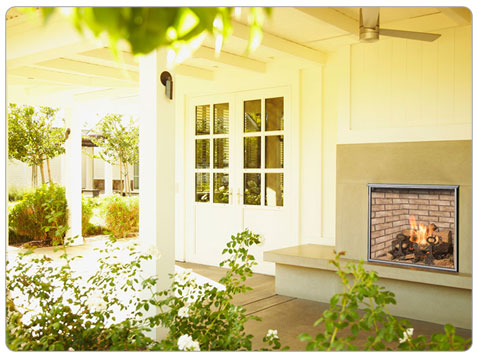 A home doesn't stop at the exterior door. Now you can expand your living space with Town & Country's signature bold flames outside.
Your outdoor living area now meets the big, bold flames of Town & Country Luxury Fireplaces.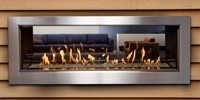 Create a dramatic fireplace experience and connect both indoor and outdoor environments with the new Town & Country WS54 Indoor-Outdoor See Thru gas fireplace.